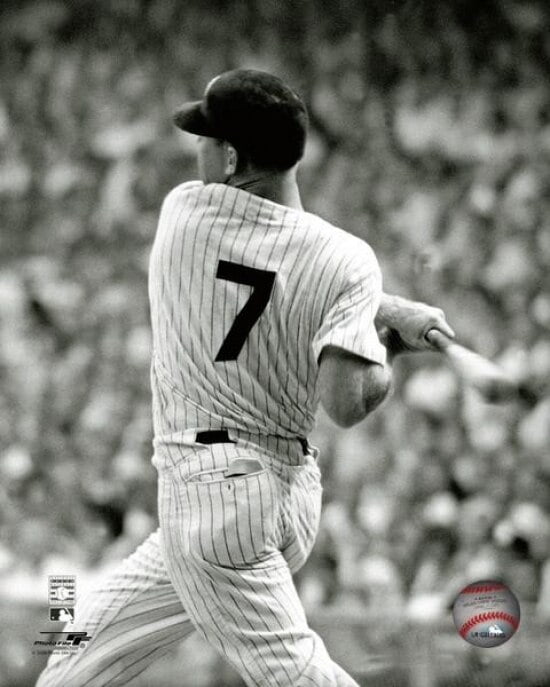 Fifty-three years ago today, September 20, 1968, was not a date of any particular notoriety considering it was a year full of searing historical markers. It was a warm day in the northeast but as evening approached there was a hint of autumn. The Yankees were home playing a meaningless game against the Red Sox. These were the lean years for the storied franchise which was playing out the season heading toward a disappointing fifth place finish. But when Mickey Mantle came up against Jim Lonborg early in the game, he did what he had done so many times before, 535 times before. He hit a home run. To us young Mantle fans this was no biggie. Another home run. Sure. Number 536. So many before, many more to come. But to the more seasoned fans it seemed like something different, and Mantle received a long heartfelt ovation from the sparse but dedicated Yankee fans in attendance. Did they know something I didn't?
I was fifteen at the time and from my earliest memories always a baseball fan, always a Yankee fan and of course always a Mickey Mantle fan. There really wasn't that much else that I cared about. That is what I grew up with. To say that I was lucky is a monumental understatement. As a baby-boomer growing up in the fifties my parents' generation had overcome the grinding Depression, won a World War and like so many others they settled in the suburbs somehow carving out a comfortable life for their children. For me and so many others like me that meant a halcyon existence that consisted of baseball, the Yankees and of course The Mick. Endless hours playing baseball, watching baseball on TV, talking about baseball, scouring box scores, and there was a long string of American League and World Series Championships for the Yanks with Mantle the center of it all. A brilliant career. An infectious smile. A classic name.
But all this would end in 1968, whether we were aware of it or not, because of the other notorious dates in 1968. January 30, the Tet Offensive began in Vietnam and America's indomitable place as leader of the free world would be severely challenged. So much so that to this day America still struggles with our foreign policy limitations. March 31, when President Lyndon Johnson told the country he would not seek reelection in order to attempt to heal a divided nation which remains divided to this day. April 4, the day the inspirational leader of the civil right movement, Martin Luther King Jr., was assassinated leaving unresolved so many issues of social justice which we still grapple with today. And June 6, the date we lost our young dynamic Presidential candidate, Bobby Kennedy, leaving us with Nixon. I was unaware of any of this on September 20, 1968, the date of Mickey Mantle's Last Home Run. But the years ahead would be hard for me, my fellow Mantle fans and for our country. Very hard.